Nature ~ Nurture ~ Nourishment for young and old alike...
Offerings to facilitate self-actualization...

...MORE Details continuing & forthcoming.


Every successful RECIPE is composed of magical ingredients that when mixed together give profound results. It is no surprise that when even "one" component is missing the final entity does not have quite the spark that it potentially could have given the correct alchemical mix ~ ~ ~

Just as a recipe for a nourishing meal does not always enrich the soul or bodies of the people who consume the meal, many children, adolescents, and adults, whether young or elderly, are seriously lacking time spent with nature and are sadly experiencing devastating repercussions as the senses are severely malnourished and personality is stifled }}}

Think about this fact. There is proof that when we, as human beings lack time outdoors and with the music of nature, whether indirectly or due to this fact, the current population's process of self-actualization is inhibited and knowledge is restricted. Many folks are barely thriving much less living with a sense that life is flowing smoothly and in a continuum of pleasure or conscious movement. People do not feel capable in their life as they struggle to strive and to just stay afloat. They do not recognize the ebb and flow and think more often then not, it would be better to sink then swim! When was the last time you basked in the rays of sunshine without worry of skin cancer, or felt the caress of the wind on your bare skin without thinking you should be cleaning out the garage or attic?

How is it in this industrial age we are not able to achieve our highest potentials? Why is it the state of our mental and physical health suffers and attributes to the diseased state of the world? I am not alone in my belief that when we are not feeling or breathing fully and optimally we are not able to express sincerely what it is our hearts. Thus the experience of low self-worth or that we are somehow not valuable and contributing members in our communities because we are so tired, depressed controlled by a state of inertia and lack motivation is becoming the norm.

Spending time in nature can reshape our sense of self-esteem, teach us to be HAPPY IN THE NOW as we cultivate and realize our dreams, changing our sense of future and destiny... DARE to TAKE TIME to receive and ENJOY a simple breath in the out-of-doors supported by the bounty of our MOTHER EARTH who gives and gives.

IF WE CAN SIMPLY ADD ONE COMPONENT AS EASY AS THIS NOTION, IF AS IS PROVED, WE SPEND TIME COMMUNING WITH NATURE WE WILL ALL BE HEALTHIER, WHY DON'T WE SEE TO IT THAT THIS HAPPENS?

I would love to be of help in this arena to get your child, your grandparents, or even YOU started down the trail. If you feel a kinship to the salvation of mankind, to assist someone in your family or a friend to rise above a current difficulty, or you just want a spiritual adventuress to walk with or alternatively to sit with and truly make the difference to help resolve this conundrum and downward spiral feel free to contact me. JUST REMEMBER WE'RE PLANNING TO BE OUTSIDE and participating experientially. To experience the elements of EARTH, WATER, FIRE, AIR & yes SPACE TOO... We'll experience what is called SPANDA... The essence of the vibrating, pulsating, connection to all things where guidance will inveribly rise from within. I have many suggestions if you or a loved one are personally struggling with a transitional point in their life that you can opt to integrate. Experience a clear head, a relaxed body and feel the "NATURE" of being successful today. DON'T pass up what may be a turning point to realizing the state of perfection.

Feel free to browse other pages on this site, to contact me to share your ideas about this subject, or if I can be of service to you or someone you care deeply about.. This is about sustainability, for your self as a living entity, and our planet.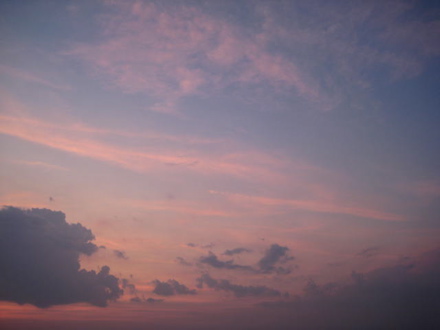 let me be sky
As always, YOURS In the SPIRIT OF ADVENTURE, Bobi
P.S. As Jai Uttal sings; LET ME BE SKY...

"We have no psychiatry that requires doctor and patient to abscond to a place apart from human works and urban rhythms, not even for as long as a single therapeutic session. Therapy makes no demand for clean air, the songs of birds, the presence of trees or sea, mountain or stream. The troubled soul locked in a tortured ego will never be coaxed to look out and around at something greater, more lordly, more ennobling: a state of nature that invites the mind to contemplate eternal things. Yet common experience tells us that a solitary walk by the river or ocean, a few calm hours in the woods restore the spirit and may produce more insight into our motives and goals than the best labors of the professional analyst. The quiet contemplation of the night sky before one turns to sleep and dreams might do more to touch the mind with a healing grandeur than weeks, months, years of obsessive autobiographical excavation."

page 310 from THE VOICE OF THE EARTH; An Exploration Of Ecopsychology by Theodore Roszak