AquaFLOW Classes are $5.00 per visit, or an 80.00 dollar punch card is available for any 20 classes for individual use only. Door opens at 9:30 am and class begins at 9:40am and folks are led through an approximated 3500 to 5000 steps during each class which lasts for 50 minutes. Participants are welcome to stay in the water for 10 more minutes following class instruction. For more information check my current schedule page ~ Bobi
---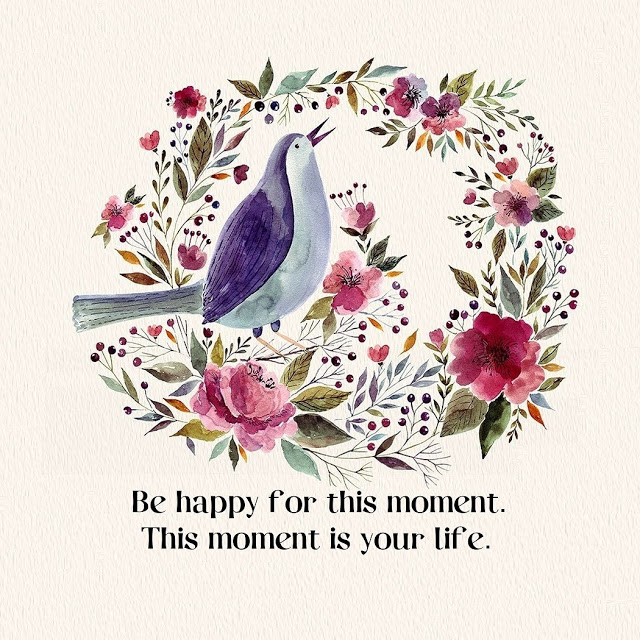 Be happy...
March/April/ May 2019 AquaFLOW
If you can visualize the whole of spring and see Paradise with the eye of belief, you may understand the utter majesty of everlasting Beauty. If you respond to that Beauty with the beauty of belief and worship, you will be a most beautiful creature." Said Nursi
When one believes in their heart that every day we are gifted a chance to reinvent, to transform and to live fully in an expeditious manner, it may actually begin to seem like positive things will follow certain affirmatively expressed behaviors. For as difficult as some situations may be, given the fact that life brings with it a whole lot of things to worry about, when turning toward faith routinely over time, even in times of distress we somehow manage to not only simply get by, but rather to be indulged delightfully in ways that we previously felt were impossible given the circumstances that we formerly found challenging to us. Thankfully, life does present many educational experiences, and our abilities to be open to learning and sacrificing graciously what we once believed to be true, represents new ways in which the good life can more readily in turn stream through us providing us with the greatest of fruits and eternal benefits. With the dark of Winter soon to be gone, Spring is a perfect time for looking through a lens of retrospection. However, because looking back does not always bestow us with only the happiest of memories, my advice to self is to look at future prospects from many appreciative angles simultaneously with a certain sensitivity.
Fortunately, I have personally found that as one ages, an eagerness to see faults begins to diminish and along with ample revision, a willingness to allow for alteration, upon further reconsideration and reconciliation, I am provided with a complete overhaul of what the future may bring. It has been proven to me that what I attend to lovingly, grows miraculously. Never be afraid to afford your self a dreamscape.
Other then what it takes to get here, AquaFLOW provides a space for the phenomena of supernatural occurrence, with the simplest of efforts. Movement, Music, Memories ensue and concepts of a future shining brilliantly begin formulating. Where else does such a moment exist, to be in our mind's-eye and a place that is a reminder of what represents real truth. Yes, there are the physical and emotional aches and pains, but each class hints at each one of us as a prodigy. We are all extremely capable. Let's not forget that on this day, as today is another day to behold, to feast one's eyes on all that is new. Keep coming to class for renewal, and for a thorough understanding of all that is held deeply in the embodiment of what makes you, a better YOU.
"I am going to try to pay attention to the spring. I am going to look around at all the flowers, and look up at the hectic trees. I am going to close my eyes and listen." Anne Lamott
Schedule
March
No class on Friday 3/22 Monday 3/25 or Wednesday 3/27
April
No class on Friday 4/19 Good Friday
May
No class on Monday 5/27 Memorial Day
---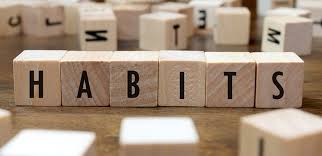 AquaFLOW December/January/February
"Mirth is like a flash of lightning, that breaks through a gloom of clouds, and glitters for a moment; cheerfulness keeps up a kind of daylight in the mind, and fills it with a steady and perpetual serenity." Joseph Addison
Winter is making a fast approach, and in an attempt to think of a way to describe how
Moving beyond....
AquaFLOW makes me feel, I began pondering the concept of mirth. One definition of Mirth as a noun being Great Joy seems a fit for me. Moving beyond Thanksgiving I find I am quite cheerful, basking in the last weeks of the Autumn season and my 3 weeks of staycation/vacation, which has been filled with amusement, family, festivity, frivolity, happiness, joyousness, lightheartedness and my 62nd birthday even though I recognize there is a myriad of depressing situations. During the past year a sometimes intense lot of merrymaking occurred and one might say, a tremendous lot of Mirth has left me feeling content and ready to bear witness to the 2018 holiday season, 12/21 Winter solstice, and a planned short trip come February following the New Year to help sustain me.
I suggest in the forthcoming season we all take time to listen and discern with care... as "All sounds are sharper in winter; the air transmits better." according to John Burroughs.
I honestly believe the Winter months are a perfect time for introspection, coming to terms, seeking serenity, and of course setting new life-affirming intentions while adapting practices that reinforce good habits. We all want to ring in the forth-coming 2019 New Year with clear plans to thrive, not simply survive the winter season and in life. I ask for your increased awareness, and to enlist your help to keep one another on task. Keeping in mind that;
"Habit allows us to go from 'before' to 'after,' to make life easier and better. Habit is notorious - and rightly so - for its ability to direct our actions, even against our will; but by mindfully shaping our habits, we can harness the power of mindlessness as a sweeping force for serenity, energy, and growth." Gretchen Rubin In part, perfunctory behaviors are what I am seeking as I age, and AquaFLOW has brought an aspect of that to me for over 20 years. Given that everything remains in Good Order, here is what is planned for the next three months. The standard is now set, and we can await the Caroling of the Bells, the Ground Hog coming out to look for his Shadow and a whole lot more in-between classes with one another. Perhaps now, here is a good place to share that it now remains a priority of mine to keep AquaFLOW going long after this particular quarterly schedule if that agrees with most of you to the best of my abilities.
Classes are held at 9:30 am each Monday Wednesday and Friday at the Joseph Von Savage Memorial Pool unless otherwise listed here. No preregistration required.
December ~ No classes until 12/14 No classes on 12/24 or 12/26 Christmas Eve and the day after.
"There will be class on New Years Eve 12/31"
:-)
January No class on 1/21 Martin Luther King Day
February No classes 2/4, 2/6, 2/8 No class on 2/18 President's Day
---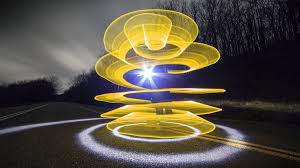 Circle... of LIFE.
AquaFLOW September/October/November
"A circle is the reflection of eternity. It has no beginning and it has no end - and if you put several circles over each other, then you get a spiral." Maynard James Keenan
As we spiral toward the season we know as Autumn, we often have a host of events to reflect upon. Many blessed situations carried us well during the Summer months. Time at the beach, concerts in the parks, bike riding on the boards or promenade, as well as family and friends visiting from afar to get their shore fix were among the highlights. I could see Blue Minds FAR & WIDE ….
AquaFLOW is definitely one of the things that not only carries me, but it lifts me uP as well. I find it helpful to remember for every ending that we must endure, we sit with a new beginning and think yes, Life is really an experience of the infinite. John Muir said, "When we contemplate the whole globe as one great dewdrop, striped and dotted with continents and islands, flying through space with other stars all singing and shining together as one, the whole universe appears as an infinite storm of beauty." Each time we bring an AquaFLOW class to completion I can't help but thing it's not truly culminating, but rather this class is a gift that brings us full circle again to a place of cathartic joy and accumulative optimal development of both the physical and the spiritual. A storm of beauty of sorts, that is in part the impetus for favorable mental health and some powerful pain management. That which keeps a segment of the population's sanity intact, when otherwise at times, could potentially be found, caught in a negatively spiraling web.
This year at the end of November I will be celebrating my 62nd birthday… It seems I am meant to do this in the state of Hawaii on the islands of Kauai and Maui as plans are in the works and I will be traveling with family to spend Thanksgiving away from home. Many of you know last year at this time I was chatting pretty much with everyone about potentially retiring. This year, the conversation has changed and I literally spun in a complete circle. Now most of you know I decided to stay put mostly. It's always difficult to make plans. To meet expectations of others, to be in service, and to live with a sense that personal goals are being met and fulfilled. I want to thank you for helping me live a purposed filled life. Here is the schedule of AquaFLOW classes I anticipate being able to lead in this next quarter of 2018.
September…. All remaining classes during the month of September will occur. October… No class on October 8th - Borough Holiday
November… No class on November 12th - celebrate Veterans Day observed… toward the end of the month I will be away for 3 full weeks some of which fall over the Thanksgiving Day Holidays.
No classes November 21st/23rd/26th/28th/30th ~ or December 3rd/5th/7th/10th or 12th as I will be in HI for Thanksgiving and to satisfy my now deceased Father-in-Law Robert's wishes of having his ashes placed in the Pacific Ocean… I expect to return to hold Friday December 14th's class... and should have the December/January/February schedule at that point in time.
---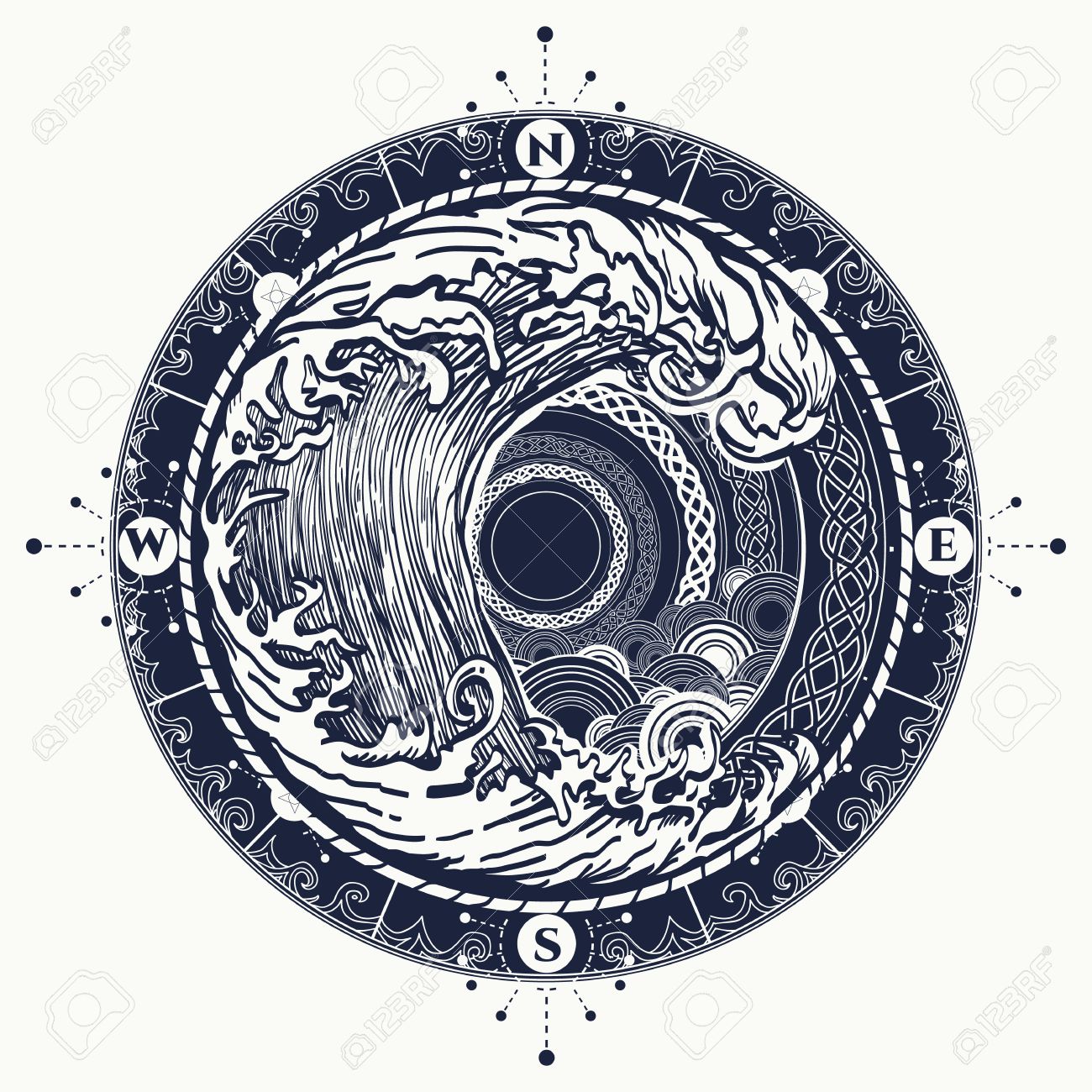 compass of life
"Meditation is to dive all the way within, beyond thought, to the source of thought and pure consciousness. It enlarges the container, every time you transcend. When you come out, you come out refreshed, filled with energy and enthusiasm for life." David Lynch
As we plan for special times, we think about things that stir memories, and making new ones.
Wide Open areas to play, Blue skies, Time spent near, in, on, or under Water, and here in The Wildwoods so many friends returning from their winter travels, back to the edge of the Sea with tales to tell. It feels momentous, with an added splash of gaiety. Again, the Summer season is upon us, and apparently it's good news that I have not retired as yet! I know I have been in conversation about it for so long, I sort of feel like I did. You know, when in the midst of a challenging decision a lot of transformation occurs. So, Yes in part, I arrived at this conclusion to hold off on retirement, because of all the Love shared here in AquaFLOW class, both currently, and over a couple of decades to date. I don't surmise it is simply because of the planetary alignment, that life somehow all feels new. I thank you all for showing me compassion during my inquiry. Moving together, we are commencing as a party, feeling a fresh start in a familiar location...
I hope to see the lot of you ALL SUMMER LONG here at the pool partaking in AquaFLOW!
Today, as I type, to offer the summer schedule, I find myself questioning how is it that we flow capably, presently and into future, and remain healthy in an environment that is taken care of at times in only a haphazard way? How is it that "Fitness activities for self" occur, but wellness concepts do not necessarily correlate with behaviors that allow for a sustainable environment? It seems to me that only as our planet thrives so will we. Clearly, I feel strongly that they go hand in hand. Specific actions need occur and can prevent disease states. On June 9th the first March for our Oceans will occur in DC. Our waterways are under duress and thus that which is supported by water is also affected. Those of you who have attended AquaFLOW classes truly understand how we are supported by the element of water. With regard to David Lynch's quote above I add another from Wallace J. Nichols book Blue Mind that I am reading for a second time. He states, "The natural inclination of compassion is to extend and expand outward. As psychology professor David DeSteno commented, this is the goal of most meditation practices in spiritual and secular traditions: to "break free" from concepts that divide us and to view all creation with compassion and love. When we do so we can reshape our brains to tap into the experience of unified consciousness, or oneness with all things -- including Blue Mind at its most powerful."
I recognize this has always been a primary way of life for me.
I share from Robert Bly's book ~ The Winged Energy of Delight
by Juan Ramón Jiménez
Oceans
I have a feeling that my boat
has struck, down there in the depths,
against a great thing.
And nothing
happens! Nothing ... Silence ... Waves ...
~ ~ Nothin happens? Or has everything happened,
and are we standing now, quietly, in the new life?
Although I have other descriptions of this class, I mostly think of it as a place to come to spin from darkness to light, as a source where we feel wrapped in the sea of time and cosmic oneness, with rhythms of nature and nurture mingling in a stream of energy and life-force, a place to move in the tincture we know as Water.
I hope this schedule helps you to navigate your summer here at the Shore...
JUNE all classes will be held
JULY No class on the 4th of July but all other classes will be held.
AUGUST remains to be seen... but I will keep you posted!
Classes led by Recreation Leader, Bobi Lyon
---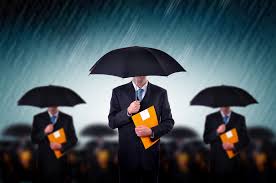 Weathering storms together.
AquaFLOW March/April/May 2018
"Never cut a tree down in the wintertime. Never make a negative decision in the low time. Never make your most important decisions when you are in your worst moods. Wait. Be patient. The storm will pass. The spring will come." Robert H. Schuller
Weathering storms happens best in togetherness and moves us across sometimes invisible barriers of separation. The saying "All for one and one for all." comes to mind and so I wonder where it began in history. Even without knowing the facts, I understand the premise. I know within me it is ingrained, and at times overtly expressed, while at other times expressed too little. Lately, I have once again realized decision making opportunities occur every day, in fact multiple times, and in all kinds of weather. Having just watched a couple of weeks of the 2018 Olympic Games broadcasted, I am feeling a variety of metaphors; being at a starting gate, out on Olympic Ice, or waiting to plummet down a hill for some BIG AIR and thus acknowledging a slippery slope that exists in pure form, even in every day life. Though we have much preparation behind us, it often feels as if it may not be enough. We know a little about the path, but often fumble with the "what if's", as if we do not yet have a grasp of the subject at hand. This ideology at the same time feels like it might be too little, or too big. Even with a given history of success behind us, we have future goals and intentions set to further ourself in life. And so it sometimes remains difficult to be present with the mission at hand. Thankfully, I know the joys along with the struggles of hanging out in good company, and when in agreement, it is easier to proceed and understand the end results will have been blessed. It seems a certain amount of inner confidence allows us to strive and make the future brighter. Alternatively, gut-felt insecurity brings magical powers as well, as it is in the hardest times we sincerely push on for ourself and one another. Even with all that is happening in the global world, I have big hopes for the next generation. I do dream about the great adventures that await, and what is notable on the way become our stories to share with one another for many moons to come. We may be a hero, or need to be rescued, we may be fearless, or shaking in our boots, we may be successful from the get go, or we may move through many failures, foundering. However, the facts remain that when we choose to show up, that is what is recorded. Together we can say, I was there, You were there, We were there, and now We are here. New studies are showing that a single contributing factor to longevity, is every day interactions with people. The closest relationships are not a huge faction, but rather engaging with random people throughout any given day; while making a purchase or taking a walk around the neighborhood. New worlds of experience are readily available. The world where we do the work, is where an inner healing occurs and is the best work we can do. The outer world always reflects brilliance in return. Today, despite the weather, I am pretty sure March will bring Wind, April will bring Showers, and come May the Flowers and the Grass as is said, Will Rise, however this sense of a precision of knowledge does not always accurately indicate an outcome, except as rhetoric for discussion or writing. When the storms come, it indeed and in deed takes a village to weather them well. I see future and past as coordinates, and so for now, and until perhaps the end of time, our future is in togetherness. We shall see!
March No class Good Friday March 30th
April As far as I know, All classes will be held!
May No class May 28th Memorial Day Monday
Monday Wednesday and Friday 9:30am
$5.00 or your punch card still $80.00 for any 20 classes.
"There's a time in your life where you're not quite sure where you are. You think everything's perfect, but it's not perfect... Then one day you wake up and you can't quite picture yourself in the situation you're in. But the secret is, if you can picture yourself doing anything in life, you can do it." Tom Delonge
---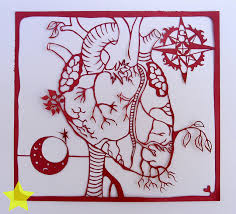 The compass of the heart...
AquaFLOW
December/January/February 2017/18
"Don't ever empty the bucket of mystery. Never let people define what you do. It's not about zigging when you should zag. It's not about doing something unprecedented and unpredictable. It's just about never being a word, or something that is not in the process of transformation." Marilyn Manson
There's a fascination with changing seasons, moving from one day to the next, one month to the next, one year to the next on repeat. Moving as if adrift and tied to the shoreline, bound to loving deeply, tenderly and yet at times ineptly, fully aware of the Creator's process in union. If we are lucky, we know intricately each mystery as it unfolds and are astutely ever-present to the simpler moments unveiled in life, in harmony and attuned resonance. As we arrive at each splendidly offered juncture we are among those whose experiences of fortune vary greatly. Placed amidst the trenches of the riches we desire and make manifest, as we attentively take notice of what has pertinence and what does not, and how that is always changing, are the homes where we reside and our own human sacred temples in bodily form. While inside we waver between the mind's eye and the wondrous health of the heart we also are doing our note-taking, confirming what lies between the outer landscapes and the inner soundscapes. We look for escapes! The holiday season rapidly arrives in the latter part of our current calendar system, and soon the changing seasons from Fall to Winter as we bring in a New Year gift us with chances to reflect and be decisive about new directions on the metaphoric map. It seems important to be fulfilled. It seems clear that we might choose to spend additional time with that which has greater relevance. It seems that being earnest in what we do has merit. We are sometimes guided by an inner calling, while at other times toward outer beauty. I'm pushing more Love, More LOVE. Love for what we do, and for the people, plants, animals and our planet that sit altogether peacefully at times in the chaos of the cosmos of consciousness. Remembering, perhaps just as the calendar once had only ten months rather than twelve, as we move forward in life we can easily forget about what we have left behind, because what we have added provides us with satisfaction and what we have lost, is so far gone now. Somehow we still feel the apparent mystery and that there is something else yet to be found ~ somewhere OUT THERE... as opposed to the knowledge that all the wisdom we need lies within and that each of us are powerful in our own way and that for all that we have lost, we are gilded and guided by richness. There is a deep need to press the refresh button and reset and literally feel our circulatory systems flow more freely. The compass of our own heart is always at play in time and space. We are in an incessant process of learning to trust our innate abilities. We may at times even hear the silliest whisper, "Was the former calendar better than, or is the Gregorian Calendar truly representational of my best year to date?", and we philosophize in kindness, baring the vulnerability of the soul made transparent once again. We flow in the current of grace, we feel the breath of spirit adequately at best, creating and redefining how we stand up and live our once upon a times as yet to be established. As we approach the month of January we create special rituals and making resolutions, resolve to create change with more strength and greater insight. We are saving our own lives, and the lives of others and in turn we consider the work necessary to Save our Planet. I know the future and how that will look is based on the answers to my own questions if I ask them intelligently. How can I live more harmoniously with my self and others, in tune with my own nature, and what does this rough draft need to include?
December No classes December 25th , 27th or 29th...
January No classes January 1st or 15th...
February No classes February 14th, 16th or 19th...
---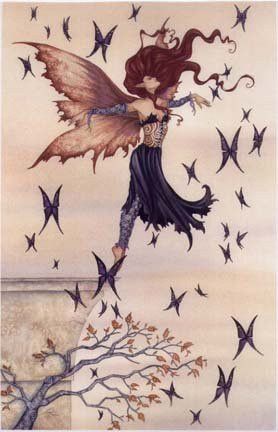 FREEDOM & FLOWAquaFLOW
September/October/November
Joseph Von Savage Memorial Pool
8800 NJ Avenue Wildwood Crest NJ
609-522-0084

"Just imagine becoming the way you used to be as a very young child, before you understood the meaning of any word, before opinions took over your mind. The real you is loving, joyful, and free. The real you is just like a flower, just like the wind, just like the ocean, just like the sun." Don Miguel Ruiz
I often look to what others express and find my own opinions formulate and solidify as they align with some extremely bright individuals. A beautiful artist and woman, India Arie sings a song called Soulbird Rise, and it can be found on her newest album, 'Songversation, Medicine'. The lyrics captured my interest, and I recognize these traits in myself, as I gaze into the mirror known as The Looking Glass. Years ago, I decidedly began attempts to lead my life, gaining greater focus and managing what is true for me by implementing some viable intentions over time. It's not always easy and I consistently, constantly evaluate my path and and make plans under my own scrutiny. India Arie sings for all of our futures, "I believe in open doors, I've taken off the screen, I'm ready to let the world come inside, And touch my life..." and she sings it like she means it, exactly how she lives it.
I typically share candidly, and believe each time we participate in AquaFLOW, what we actually do as we move in rhythm, is a practice of opening the door and also of taking off the screens. Given the current state of worldly news and the healing that I so wish to have happen, many of her songs and lyrics clearly are a type of medicine that is so needed. I conjure an image of Stevie Wonder, the well-known although deemed blind musician, and surmise that he has better "insight" then many people have eyesight, even with 20/20 corrected vision. How is it that many can't see the harm being done right in front of them? How is it that people won't, or choose not to speak up, to use their words and their voice to protect the vulnerable living things that inhabit this Mother Earth? We humans are among the educated, we are among those who have the abilities to educate. I am lucky that the people who make up this group of people who practice in AquaFLOW what I am inspired to teach and share, understand me on some level but we can all broaden our own vantage points. We can liberate ourselves from our limiting belief systems, and uphold the words that India Arie sings. There is strength in clarity and knowledge. These words will serve as a vehicle to lift us altogether. "We give thanks for all that is. We give praise"...
You know, it is smart to be looking deeply and moving our bodies, and it is a fact that in so doing, we are shifting the state of affairs as it exists for millions simply through our own positive motives. We bring great energy to the reality that if we keep at it we bring a metaphor to life almost magnetically. Like attracts like... Love attracts LOVE.
September No class 9/4
October No class 10/9, 10/20 or 10/23
November No class 11/10, 11/24, 11/27 or 11/29
---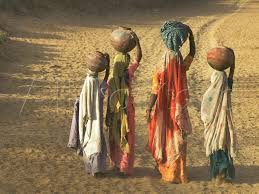 Chop Wood ~ Carry Water
AquaFLOW JUNE/JULY/AUGUST 2017
Joseph Von Savage Memorial Pool
8800 NJ Avenue Wildwood Crest NJ
609-522-0084
"A beautiful day begins with a beautiful mindset. When you wake up, take a second to think about what a privilege it is to simply be alive and healthy. The moment we start acting like life is a blessing I assure you it will start to feel like one."
It probably won't come as a surprise to many of you who know me, but I was born with a busy mind. In fact, "One knows the wheels are spinning when you look into the eyes of this little baby." is recorded in my earliest medical history by my pediatrician at the time! To this day, I still do my utmost to be alert. Jane Goodall said, "Change happens by listening and then starting a dialogue with the people who are doing something you don't believe is right." I am in a cycle of my life where some things annoy me a lot, so I have concluded that it is important to also be privy to people who are doing things right, and to listen with open ears. I find this helpful. It seems the best way to live, to know and to make the difference, is to utilize my busy mind as an asset and to select positive role models and surround myself with them, or read what they have to say about stuff.
Since the era of youth and having summers off to the juncture some know as retirement up until the point we pass beyond, we are all blessed with the ability to explore our environments. Many of us practice inquiry more often than others. Although I have found excitement in articulating myself through language in my past history, I am learning to be a better listener. I now find the ultimate joy is in being quiet and allowing myself to steep in the conversation of others when I am not actively seeking isolation. I have fewer requirements and a new found fondness for what is suggested as a way of achieving happiness, just being. I need to sit and observe the beautiful and wonder-filled experiences that are expressly debut with a stylish outward emulation animated by many, and I eavesdrop. I host a soft spot for this vast life that lies within, and for people acting out overtly in animated fashion. Furthermore, allowing all of this to take shape as a prolonged marveling for choosing clever role models and to follow their lead. I must dig deeply, I must as Sylvia Earle states, "Hold up a mirror and ask yourself what you are capable of doing, and what you really care about. Then take the initiative - don't wait for someone else to ask you to act." In contemplative practice and in reality, I see a large population of people who live with extreme privilege. I can not allow myself deference at a crucial time as history is being made and mandates need be negotiated. People all over the world are without water for drinking, or the water they do have is not up to par or even temperate for bathing at times. I again find myself investigating the metaphor of "Chop Wood, Carry Water", one that prevailed in the mid 80's and as we have all rolled back in time, it is in my burrowing I realize I must keep my own head above water and roll up my sleeves. There is so much work still to be done.
Yes, I was born with a mind that is active, and that, hopefully will not cease anytime soon. As we approach the summer months, I feel assured that as in former summers gone by, this one too, will provide expanded daylight hours where I will continue to be busy, both in thought and in deed.

June No classes will be held on June 16th or 19th...
July All classes will be held
August No classes will be held on August 18th or 21st
---
AquaFLOW March/April/May 2017
Joseph Von Savage Memorial Pool
8800 NJ Avenue
609-522-0084
Wildwood Crest NJ
"The creative process is not like a situation where you get struck by a single lightning bolt. You have ongoing discoveries, and there's ongoing creative revelations. Yes, it's really helpful to be marching toward a specific destination, but, along the way, you must allow yourself room for your ideas to blossom, take root, and grow." Carlton Cuse
Sometimes, "Peace, Love & Happiness" are vital exemplary attitudes we may be attempting to embody. Then in reality there are the many challenges that spin us in downward spirals. Sensations of being in turmoil, not worthy of the goodness that we know intellectually exists on one hand, and at times the enormity of the actuality of experiencing what seems to be a dire sense of depression are towering. The magisterial winter can be "dark" time. Well guess what? We have made it to this point once again, and on March 12th, together we Spring forward. We are moving our clocks ahead, and when we take time to allow, we indeed are mindfully reconnecting with our bodies in new ways. We shed winter clothes and other baggage that is no longer serving us... We may now actually feel that we are making progress in a positive direction, rather then in a despotic way that confuses. We might just let the enormity of emotional stress fall aside, and act in a less desperate manner. Our inherent natural goodness is now live-streaming, and preeminence affords us an upper hand. We see the light of love and hence even feel more lively.
This spring let us celebrate. With eyes wide open, ears finely attuned, sensory experience heightened, we can find more joy, greater contentment, and be in good spirits, more often than not finding ourself smiling and our faces softening. The formerly illuminating tears and tensions dropping away. It takes so much courage, definitive commitment, and yes, illustrious creativity. Doing all of this together, we can make this world an enchanted place. You've got the music in you ~ I know.
Although I will be away for 3 FULL weeks during this particular quarter of year, I plan to offer what I am able to contribute, and extend what lies deep in my heart's code to you all. Thank you for all the years, months, days, hours, or minutes of being open, receptive, and loving, putting doubt aside on occasional interims. It not only is good for your personal health, you may find that when you are in good shape, it ripples out to those who need you mostly. May you continue to travel toward your specific destinations, may you continue to honor brilliance. I love when you sparkle.
"No man or woman can be strong, gentle, pure, and good, without the world being better for it and without someone being helped and comforted by the very existence of that goodness." Phillips Brooks
Scroll down for dates when classes will not be held!!!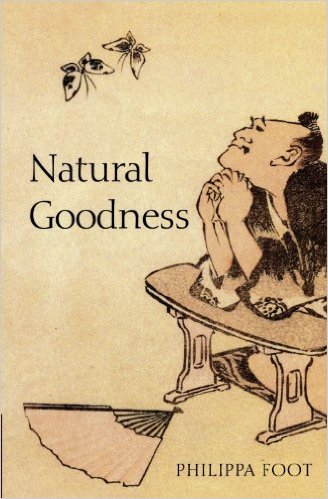 Natural GoodnessMarch NO class March 17th Happy St. Patricks Day
April NO classes April 10th thru April 28th
May Classes resume May 1st....
NO class on May 29th Memorial Day
$5.00 or your punch card.... Doors open Most Monday, Wednesday & Friday mornings. :-)
---
AquaFLOW December/January/February 2016 ~ 2017
We are fast approaching a new year, and will begin contemplating our resolutions and setting intentions for change forthcoming. What we need to know can not alway be found within the pages of a book. For many of us, this is the way we traverse in time, unknowingly in a way that brings hope to what is not the end of another era, but rather "It's a time to start something new and trust the magic of beginnings." This year spun many of us contumaciously, and we often felt a need to dig our heels in deeply, defending at times our headstrong opinions with appropriate citations and evidence. If not to convince another, to be grounded and assured of our own sanity. Be that as it may, a sense of courage coupled with faith and a collective conscious, helped us to care for one another, and to conduct our behaviors and actions so that we sensed we were keeping it altogether, because there is no perfect and remarkable way to acknowledge a hunch that we had reached the end of the road other then to turn around and start fresh.
AquaFLOW helps us with any sense of inflexibility that may arise, that sense that equates with, I can't or won't budge, and this class gently nudges us to see past what could be an irreconcilable, unyielding clash of opinions trap, to better understand one another and to take account of oneself. This class is a genuine melting pot of diversity that in communion meets to disperse discord and build anew when in fact at times we are found simply beating up against self again. Those times when we truly want or need to feel something other then what we were feeling, help us ring in a new realm consciously. I often find my self in wonder! How is it we have come to this meeting place to dabble in the water for so many classes month after month? Perhaps it is because we have learned a deep truth as the months have turned into years. I know if I turn my back on my most sacred personal practices and firm commitment to self, I am not any good to another, to my spouse, to my other immediate family members, or to my friends. Many have experienced similar awakenings in their life and felt shifts in such a grand way that they arrived at this gorgeous passage with greater commitment and clarity. In that one great moment that soon became year after year, in recognition that it is only in cooperation that peace begins within. We now may move about with our differences, our difficulties, our dissonance and even distance, but we will remain connected by tiny tentacles of the power of what it means to take heart and flourish in the corners of our mind, in a promised land. Here is the AquaFLOW schedule... Presented for another quarter of a year, perhaps someday soon becoming a quarter of a century that is meant to enliven, enrich, and enlighten.
2016 ~ ~ ~ ~
December... No class Friday December 23 or
Monday 26th...
2017 ~ ~ ~ ~
January... No class Monday January 2nd
No class Monday January 16th
February... No class Monday February 2oth
I try to plan in a detailed way, but of course things do arise.
---
AquaFLOW September/October/November
"Delicious autumn! My very soul is wedded to it, and if I were a bird I would fly about the earth seeking the successive autumns." George Eliot
Well, we have almost arrived again to the era of the epilogue of our stories for the year we will soon recall as 2016. The forthcoming Fall eludes to a flooding of memories that include many of summers satisfying stories for us to share in conversation with one another and embody personally. Tales that continue to move with us, and to maneuver us in time, in places that differ from the previous days, weeks, months or years gone by, as we migrate like birds or buffalo, and as our ancestors did more often seasonally once upon a time. This patterning of miracles in motion can be observed in the very DNA that make up each one of us individually and collectively, if we choose to look more closely. It is with a new perception that we see outward as well as inward, forming decisive conclusions as we tap intuitively and deeply, trusting further our own sensory informants. Very soon some of us will begin to make way to relocating to our year round homes and/or winter season abodes away from this special shoreline, as snowbirds too begin their pilgrimage south to warmer locations. I want you all to know that I am still making my best attempts to offer AquaFLOW to you for another quarter of a year, and perhaps for a few more following my 60th birthday that I will celebrate in the month of this last quarter in late November. This special birthday will indeed provide me a contemplative time to be fully grateful, and for an honorable Thanksgiving this year. I am extremely appreciative for all the years we have met with one another here at the pool. You have blessed me over these years with a sincerity of commitment, friendship, motivation, and many more plausible gifts that have taken form yet remain intangible. September, October and November bring us a few holidays, and a few vacation days for me so I put forth this tentative calendar for you all. Here's to an Autumnal season that brings greatness as summers colorful endings warmly simmer, emerging and highlighting another season of growth and positive transformative reflections that hint of Winter's imminence.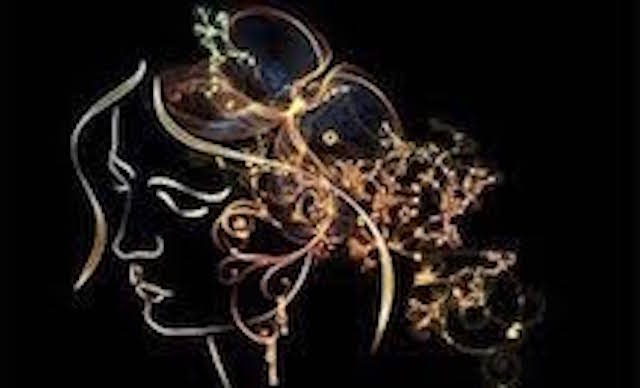 Grace ~
---
AquaFLOW JUNE/JULY/AUGUST 2016
~ This is a remarkable life! Within this framework of thought we begin fresh every day.
Wislawa Szymborska has written, "Nothing can ever happen twice. In consequence, the sorry fact is that we arrive here improvised and leave without the chance to practice.", and I am in accord with this first line of her poem titled NOTHING TWICE. You can find the full poem if you desire, for I have made a few copies. Otherwise you can simply search the internet, or spend some time in the poetry section in a book store, making what happens in a day matter.
This lifetime we are experiencing is marked with many joys intermixed with multiple sorrows. Much of what happens is unfathomable, and so I no longer question how we get by from day to day without an ingrained empirical formula or fortuitous indoctrination to understand how best to handle a given situation or to simply get a handle on life when the curve ball is thrown. At certain junctures, we must know when that WOW moment of improbable difficulty arrives, we need recognize and lean in with all emotional stakes onto the tangible support systems in place. Even though each one of us is as different as let's say, night and day, or as Wislawa says, just as two drops of water are, in extraordinary circumstances we must reach out and embrace one another in mutuality and grace, for how else will we survive a world full of chaos and calamity that on somedays results in devastating heartbreak?
We know we keep our calendars and schedules carefully, and cross check to circumvent and avoid conflict. All the birthdays and parties, graduations and other accomplishments to be celebrated keep us extremely busy. We have all become detailed oriented. The crazy addendum at times, feeling like an absolute paradoxical impossibility. Those of you who come to AquaFLOW, fully believe that we need make our self care a priority as it is pertinent to the related optimal health of our nervous systems and physical well-being. Having realized that movement is an operative part of both grieving and jubilating, it too, gets added to the appointment books.
To be either at one with life or to be at odds with life, and simultaneously with all of it's prevalent and powerful forces is indeed a skill. When first born, it most likely took some radical shaking to awaken to the concept and realize that another day would be drastically and fundamentally incommensurable with the preceding day. As always I seek to anticipate... But ~ I can't always be entirely clear. Life is a far cry from perfect and it is in adversity that we bind ourselves to what is at hand and persevere. I thank you all, with all that you have lined-up for this summer and with all that will arise unquestionably for making this class what it has been and what it will always be, different from one day, one week, one month, one season to the next. Here's to making this the best and most memorable of times. by Bobi Lyon
NOTHING TWICE
Nothing can ever happen twice.
In consequence, the sorry fact is
that we arrive here improvised
and leave without the chance to practice.
Even if there is no one dumber,
if you're the planet's biggest dunce,
you can't repeat the class in summer:
this course is only offered once.
No day copies yesterday,
no two nights will teach what bliss is
in precisely the same way,
with precisely the same kisses.
One day, perhaps some idle tongue
mentions your name by accident:
I feel as if a rose were flung
into the room, all hue and scent.
The next day, though you're here with me,
I can't help looking at the clock:
A rose? A rose? What could that be?
Is it a flower or a rock?
Why do we treat the fleeting day
with so much needless fear and sorrow?
It's in its nature not to stay:
Today is always gone tomorrow.
With smiles and kisses, we prefer
to seek accord beneath our star,
although we're different (we concur)
just as two drops of water are.
translated by Clare Cavanagh and Stanislaw Baranczak
By Wislawa Szymborska
---
AquaFLOW
Joseph Von Savage Memorial Pool
Monday ~ Wednesday ~ Friday
9:30 am March/April/May
There exists in everyone of us a book of revelations. I have understood this for some period of time but recently once again thought about this past realization when engaged in parking lot dialog when the pool heater was on the fritz. I was thinking about the notion that the going almost always seems easier and more remarkable when we are "doing" rather then "not doing", and noticing within that framework something iconic is always being revealed to those who are paying close attention.
I suspect we live within our multiple experiences of procrastination, along with some hemming and hawing and shared conversations about wanting to achieve something marvelous, but for far too few reasons the timing does not seem just right, or the perfect motivating and mitigating factions are not present. Our dreams get put aside, time flies by and then we stand, or sit, or recline often flooded with disappointed and our world comes crashing upon ourself, wishing we had manifested already what it was we had formerly desired. We humans become containers for what sometimes seem to be vicious cycles of opportunity missed which isn't so bad if we in turn, again, use the experiences as events to ignite right effort in the future, to fill up with consideration aptly and become properly motivated.
Apparently, Julia Roberts has said, "The older you get, the more fragile you understand life to be. I think that's good motivation for getting out of bed joyfully each day.". I have tendencies toward being in agreement with her statement. This past week, here now in mid-February as I write, I was exposed to yet another study about how to get out of bed righteously. Or I guess it suggested how to stay in bed, or how not to get out of bed! The explanation goes something like this; Upon awakening rather then staying curled in a fetal-like position stretch your arms out, above your head, and take some big powerful breaths into your body. In doing this action a sense of empowerment is activated... It made sense to me as I too, have many rituals that I practice even before I get out of bed each morning and have changed them dramatically from time to time over the years. What I thus get to take delight in, and what has been revealed to me during each fluctuating sequence often has been epic. In fact, much of what has manifested during the pre-dawn hours while in stillness in my bed, has become my reality as if by magic. Honestly, I am certain I could write volumes in my personal journals of revelations, on doing and not doing, and how each methodology has a special way of catapulting me from here to there, sometimes with a blink of an eye, or a nap or two. So my wish for you all for the next quarter is restful sleep, joyful awakenings, and positive attitudes about perceived limitations and lifestyle changes.
For now, I will post the tentative schedule for March/April/May AquaFLOW and enjoy the liberating sway between two very poignant points of rest and unrest and trying to get it just right. As always be sure to keep an eye out for any anomalies... and keep smiling wholeheartedly a full-bodied smile.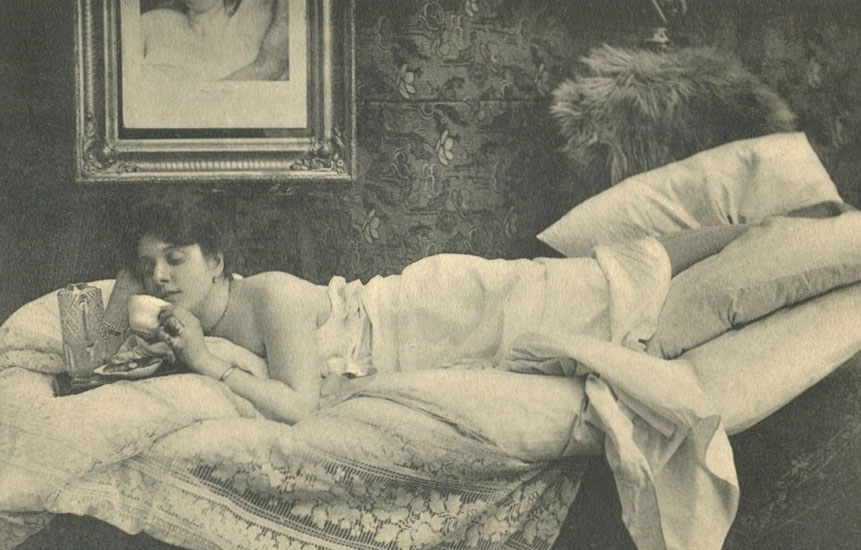 tea lounging
---
AquaFLOW
December/January/February
2015/2016
"Every atom in your body came from a star that exploded. And, the atoms in your left hand probably came from a different star than your right hand. It really is the most poetic thing I know about physics: You are all stardust. You couldn't be here if stars hadn't exploded, because the elements - the carbon, nitrogen, oxygen, iron, all the things that matter for evolution and for life - weren't created at the beginning of time. They were created in the nuclear furnaces of stars, and the only way for them to get into your body is if those stars were kind enough to explode. So, forget Jesus. The stars died so that you could be here today."
Lawrence M. Krauss (Author of A Universe from Nothing)
Here we are again, hopefully feeling good health, with the cold, dark season of Winter upon us. We have endured multiple planetary and personal struggles through this past year, yet are still fortunate to be seeing so much goodness amidst the bitter-sweet. Now we are almost at the turning point, where we once again will see the light at the end of this 2015th year, high beams shining intermittently within moments of each day. We hold among us the empirical knowledge that day by day, the promise of light is impending in whatever it is that life holds for us. As the New Year draws closer, we must first endure the darkness with the knowledge that, Thank God, Yes, W
inter Solstice is coming. We find ourselves acknowledging this fact of nature with whole hearts, thankfully.
Many uncanny situations occurred during this year, and we have somehow made it through only somewhat weathered. Some experiences have left us feeling isolated and alone, dismayed while exploring a multitude of emotions; frightened, distraught, at our wit's end, exposed to anger, or alternatively stronger then we knew, capable and/or overjoyed... I know you know this spectrum deep in your hearts as sensation, pulsation, vibration, ~ as an exploding star. *
The beauty of winter is not always seen immediately. People look for an escape route. We plan time away in distant locations that beckon, forgetting that often times baggage is simply taken along for the ride, even when there exists a "carry on" and stow it in the overhead bins or under your seats, or "check it" option. We long for summer's seasonal warmth and a sense of being more carefree and outdoors in nature's amazing scenic and ever-changing landscape. The environment cure can be an extremely affective one, and relieves one of regular chores. Changing locations gives us space to begin looking closely at where one typically sits, from a distance. There exists a space between here and there. The space between too much and too little. A journey into a diverse realm away, can provide an adventure inward of sorts and can bring a lot to light while providing a renewed sense of optimism. I hope this winter finds you migrating within your own heart in recognition that you are the light. We are all made of stars simply learning to follow our true north. Yes, there are many tropical depressio
ns, and so we become adaptive fossils of sorts I suspect. Dig deep this winter, I hope the AquaFLOW schedule helps you with the coordinates. There is so much br
illiance and beauty. in the brightness of the solar system. Somedays I am not sure where to begin, so I bow my head and look to the light, to the love. ~ To the fact that I am never alone, nor are you.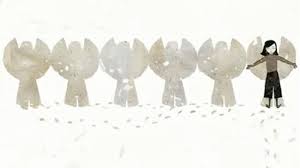 you are not alone