Yoga & More
Movement ~ Knowledge ~ Freedom
Bringing yoga into homes & expanding yoga community!

Swami Venkatesananda from Vasistha's Yoga
"Alas, O holy one, I am bound by the knots of craving to the net that has been spread by the mind. Even as the rushing waters of a river uproot the trees on its bank, the restless mind has uprooted my whole being. I am being wafted like a dry leaf in the wind by the mind. It does not let me rest anywhere. It is this mind alone which is the cause of all objects in the world; the three worlds exist because of the mind-stuff. When the mind vanishes the worlds vanish too."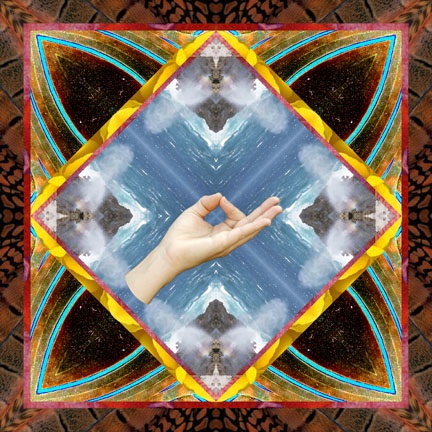 KaivalyaBOUND LOGO
Have you ever felt completely "bound"* & tied in a knot? Do you alternatively experience a grave sense of being undone and find yourself wondering what steps you could take to pull it together? Perhaps you describe your emotional state in part, as caged and desirous, in need of some undoing! "I go through the motions in my life as if something is absent or missing." is a common thought process. If you feel as if you've been on this trodden track for to long at this point in time and are in need of a pathfinder to assist your evolution and discovery of places unexplored you are not alone! Have you even take time lately to consider how you can commit to feeling as fully and as much as you possibly can? Are you overwhelmed by what is seemingly on your plate? Do you wish you could eliminate or let go of what no longer serves you? If you have found yourself perusing this website, you may actually have realized simultaneously that your are feeling the knots in your body as you recognize that a part of what you are feeling is twisted and wound tightly. Perhaps with an awakening and new insight you still "miss" much of what flashes by on the computer screen and in your life. With practice and by going within, one can find qualifying moments, where like here, the inside pages provide clarification and even delight. In turn, a more intense desire will propel you with eyes open to your heightened sensitivity, toward what inspires you and in time you may feel that you miss less and less. Find joy and the gift of enthusiasm in your life... Start now to re-define your boundaries as both boundless and expandable and live "OUT of the BOX" coming
HOME TO WHERE THE HEART IS!

Finding the right discipline(s) can be difficult while fitting a variety of practices into a lifestyle seemingly impossible. Perhaps there is something here for you. Fulfillment can be a stepping stone away. Although I am currently teaching classes through the Borough of Wildwood Crest's Recreation Department as advertised sporadically, I can arrange private sessions in your home. I recognize many are interested in a group setting and enjoy the energy but I do feel private sessions are a wonderful compliment. Find out more about our growing community that supports wellness! See you on the grid soon. :-)